---
Today's Date:-
---
---
This section revised: The Shillong Sunday, September 04, 2011.
After superannuation, the activities could be pursued and progress is being made on the tasks which were initiated earlier and envisaged for a much longer duration CLICK & Jump to #PostRetirement. Currently the activities at the Department of Chemistry, (as Pensioner at NEHU, Shillong) include a molecular dynamics calculation, which is being carried out using a PCGAMESS software to be able to know the trends in the inter molecular approaches and dispositions while the molecules get closer or when they are closely packed. On the basis of this, it would be possible to arrive at appropriate molecular clusters at optimized locations with respect to each other. The position coordinates of such structures can further be used as inputs into calculations using DFT algorithms to find the extent of intermolecular contributions in the cluster of molecules in comparison with the isolated chemical shift values. This approach can be yielding the necessary criteria for improving the applicability of Magnetic Dipole Model for intra and inter molecular Shielding contributions as envisaged in the two references cited at the end of the enumeration under Impact of Results in the beginning of a resume downloadable from a link at the top of this page (Annexure-I in the resume). An example of the efforts made in this direction is the Video movie file embedded in the webpage:
"http://aravamudhan-s.ucoz.com/saravamudhan44/ugc_inno_proposal_m.html" . these together with the efforts to construct a MASS Probe accessory for the FT NMR can give the necessary impetus to further promote the wider use of the NMR spectroscopy and the better utilization of the existing NMR facility. The website http://ugc-inno-nehu.com/ contains comprhensive set of links and info on my current activities. Also view My Channel of Dr.S.Aravamudhan at youtube.com and find several e-learning materials (Video uploads) related to the research interests.
---
(1)research-chronoflow.pdf (2)impact-teaching.pdf (3) ugcinno-csirschm-20april2013.pdf
The contents of the first two pdf files linked above is dispalyed image format below
The third .pdf file linked above is of 9-pages and includes the first two linked pages also in the contents
---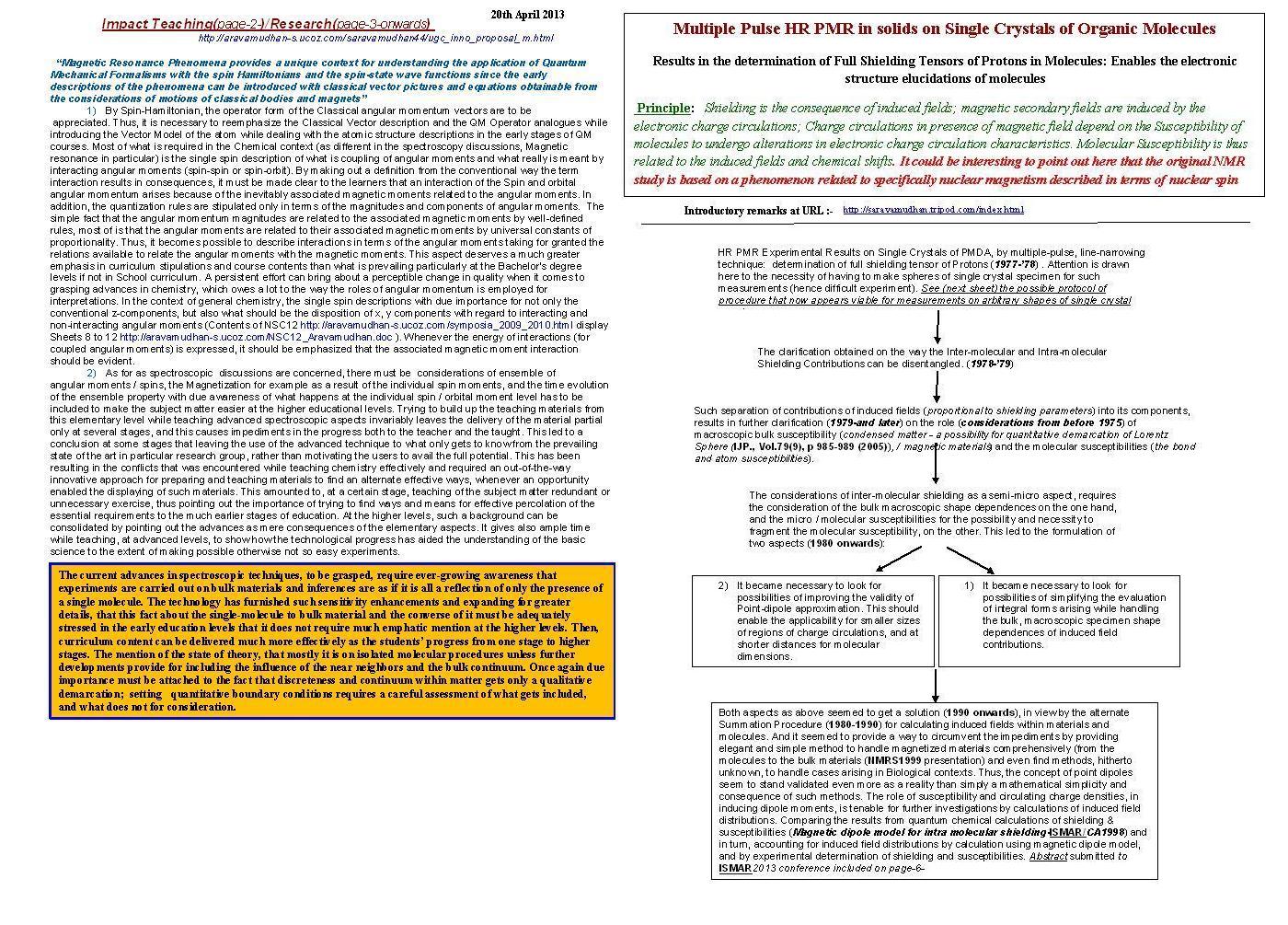 Click on image above to display its actual size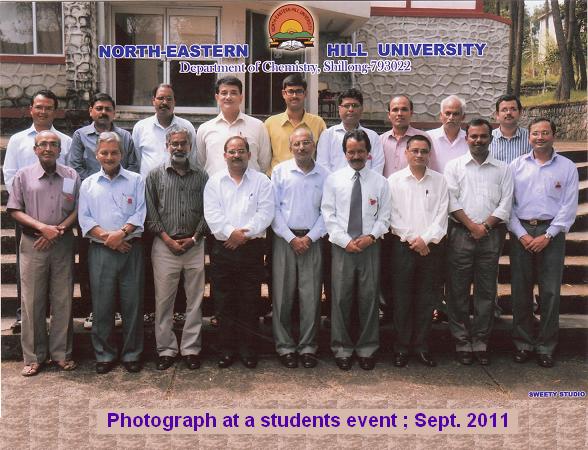 This webpage was furnished with the above Photograph image of the faculty members on 5th December 2011, at Shillong

The above picture added on 29th August 2020 at Chennai Residence